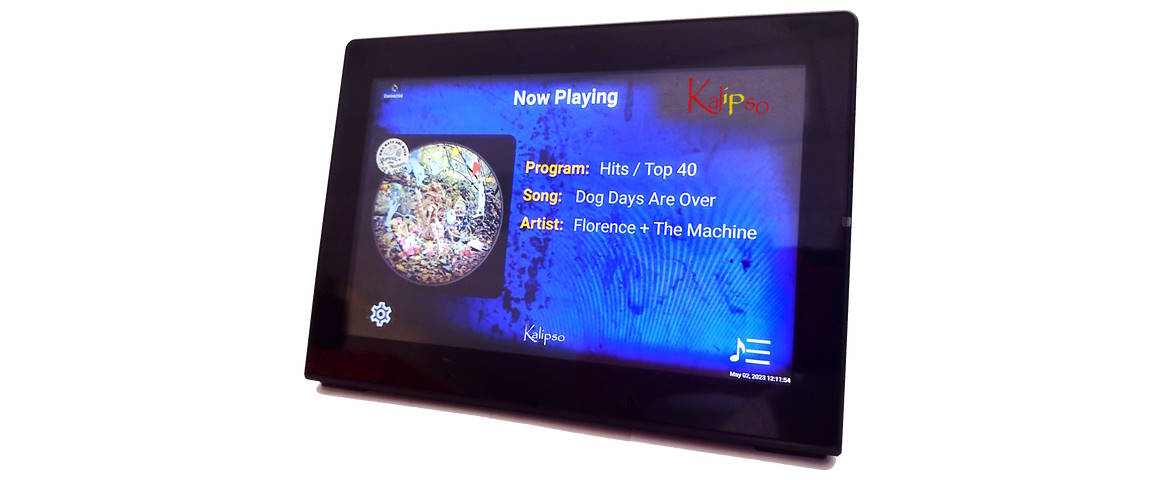 Fast, easy set-up.
Just plug in the unit and in minutes your music is ready to go.

Kalipso™ reliability and security.
With the highest uptime in the industry and the best security features of any player, Kalipso is built for worry-free operation. Other features include:
Two independent audio zones.
Dayparting capable.
8" Full color touchscreen with selectable programs.
Flexible message insertion.
Schedule content across all sites, groups or individual sites.
Ethernet or Wi-Fi connectivity.

Smarter than streaming.
Streaming requires a constant dialogue between your network device and the internet. When the connection goes down, so does access to the music stream. Playlist Connect utilizes store-and-forward delivery, leaving playback uninterrupted even when you can't get online.
Using less than 1/100th the bandwidth of streaming, Playlist Connect keeps your network fast and free for business.